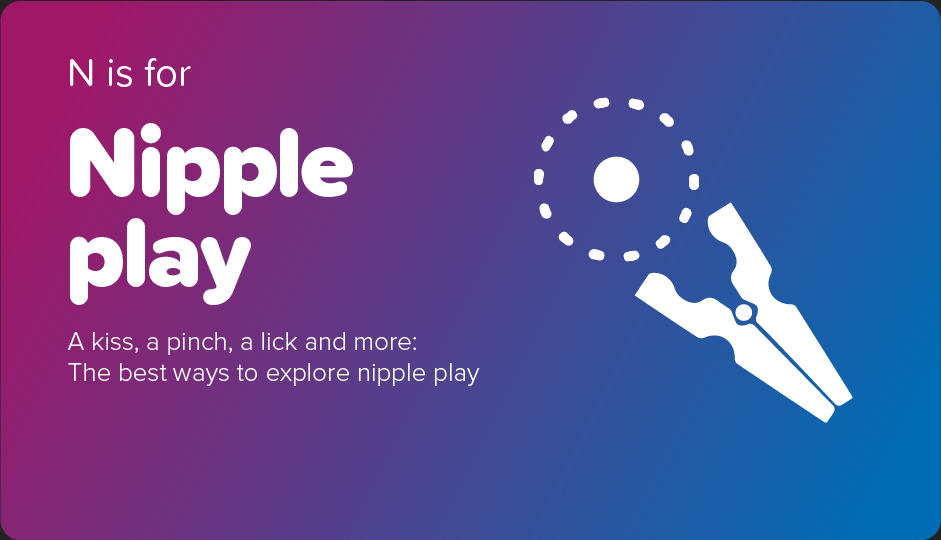 Our nipples are an incredibly sensitive part of our bodies, and they are one of the many erogenous zones on the body that shouldn't be overlooked. When stimulated, they light up the same part in the brain as the genitals and for some, the level of arousal when the nipples are stimulated can be just as high as stimulating the genitals, even resulting in orgasm – pretty cool huh?
Nipple play can be explored both in vanilla and kinky ways, using the nipples as a tool for both pleasure and pain. Each individual will have different levels of sensitivity in their nipples, with some being hyper-sensitive to pleasure, others being very sensitive to pain, and some that are not stimulated very easily at all, so the key is to experiment with different sensations and find what works for you.

If you'd like to spice up your nipple play, here's a few different ways to explore…
Watch our video about Nipple Play:
Sensual touch
Our nipples can be powerful tools for arousal, so make sure you spend some time consciously exploring this part of the body. Think about caressing, massaging, kissing, licking, sucking or blowing the nipples to really tease yourself or your partner during foreplay. Sensual touch is a great option for those who perhaps have particularly sensitive nipples and want to build up to more intense sensations.
Temperature
Get creative with added sensation play tools. The nipples are the perfect area to play around with hot and cold sensations – think ice cubes, hot wax, warm body chocolate or tingling lubes to tantalise those nips. Not only does it feel good, but if you love messy sex, seeing nipples dripping in deliciousness can be a real turn on.
"
Nothing kills arousal like an unexpected allergic reaction!
"
Switching up the temperature and sensations will keep things exciting, and if you want to make it even more kinky, add a blindfold while you tease those nips, as restricting one sense will only heighten your other senses further.
Remember to check whatever you're putting on the skin is safe for your skin type – nothing kills arousal like an unexpected allergic reaction!
Get kinky
Level up the intensity and use even use nipple play as part of BDSM, not just for pleasure but for pain too. If you're into masochism, think about pinching, biting or slapping the nipples and introducing toys such as floggers, whips, paddles or nipple clamps to intensify the sensations. Nipple play could be used in Dominant and submissive play as a form of punishment or tease and denial.
"
The perfect combo for climax.
"
Nipple clamps vary from beginner to advanced including vibrating and even electro-stimulation clamps to really feel the buzz, and if nipple stimulation is what gets you off, clamps free up your hands to introduce stimulation in other areas of the body simultaneously – the perfect combo for climax.

Remember to always discuss what you'd like to explore upfront, use a safe word if trying out new toys, and make time for aftercare.
About the author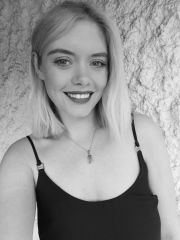 Sarah Butcher
– AKA Sub in the City is a BDSM Coach, Kink Educator, and proudly collard submissive, with over a decade of experience on the BDSM Scene. Sarah is on a mission to bring BDSM into the 21st Century and empower curious kinksters to consciously explore what BDSM means to them. Sarah does this through online and in-person workshops, events and retreats, as well as individual and couples coaching, to help you create the sex life you deserve.
Website:
www.subinthecity.com
Instagram:
@subinthecity
TikTok:
@subinthecity
Twitter:
@subinthecity
Explore. Connect. Meet. Play.
Explore JOYclub
Do you know JOYclub? Become a part of our unique community and live your desires!
At JOYclub, there's a big, vibrant community waiting for you. Our fascinating content will turn your love life upside down. Whether you're male, female, hetero, LGBTQI, single or in a couple – live out your fantasies at JOYclub! We're looking forward to welcoming you!

Join JOYclub for free
Connect in JOYclub

Meet in JOYclub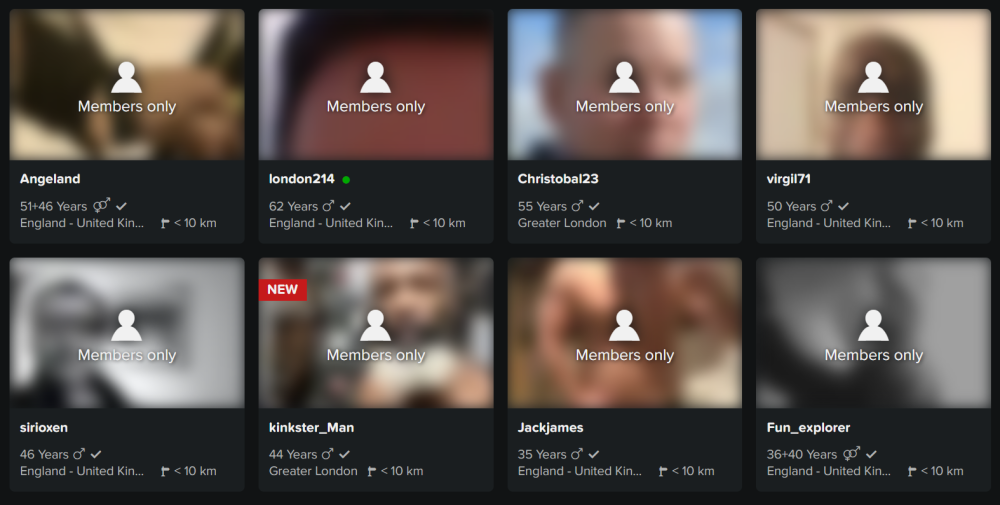 Play in JOYclub