Good sex is the loveliest thing in the world – masturbation is at least the second loveliest. The more varied and creative your solo sex is, the lovelier it becomes. With our eight tips, we show you how to make your orgasms even more intense and exciting by masturbating with simple things like a toothbrush, shower jet or tennis ball.
---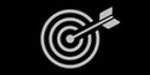 You don't feel like pleasuring yourself?
In our dating section, you will find interesting contacts in your area who quite agree with you!
---
Tip 1: Try a new technique
Off we go towards exploring and indulging your body! Why don't you try a whole new position? Or use a feather tickler for tender sensations. A variation of finger techniques can also be an exciting new experience in masturbation.
The most popular finger techniques
Compass: Stretch the index and middle finger. Using light pressure, pull your fingers in a straight line from north to south and from west to east across the vulva.
Three-finger technique: Use two fingers to pull the outer labia apart. With a third finger, you can now go on a thrilling discovery tour – outside as well as inside.
Circling Eight: Using one or several fingers, draw lines in the shape of the "figure eight" around the clitoris and labia minora.
Tip 2: Use sensual alternatives to the fingers
Alternative 1: Loving strokes with brush and oil
Warm massage oil and a soft brush can create real explosions of desire for some women. Dip the brush into the oil and slowly stroke it over your erogenous zones and your vulva. Try different levels of pressure to find out how you like it best.
With this method, the way towards orgasm is longer than with a usual masturbation technique, but becomes much more exciting.
Alternative 2: Masturbation using the heel
This method is something for flexible women: Sit so that your heel is positioned directly under your vagina and move back and forth. If you like it less acrobatic, you can simply rub your clitoris against other things such as a pillow, the edge of the bed or a sofa armrest.
Feels good too: Get inside the bathtub and let only so much water in that the vulva is somewhat covered. Then slowly move your hips up and down and enjoy the caresses of the water on your clitoris!
Tip 3: Incorporate sex toys into solo sex
Have you always masturbated with your fingers so far? How about for example a vibrator, dildo, anal plug or geisha balls?
Find the right sextoy
Don't be shy to use sex toys. A simple stroll through a sex shop can be incredibly inspiring or you could also rummage through erotic shops online. You'll find that the anticipation before the arrival of your sex toy is exciting and enormously boosts erotic thought experiments. Of course, you can also DIY your sex toys:
For a real "do-it-yourself"-experience in all sense: The basic frame for this dildo is shaped using aluminium foil (about 1 to 1.5 metres). Form a beautiful tip to indulge your G-spot later on. The stronger you crumple the foil, the more stable your structure becomes. You can also bend the whole gadget for more clitoral stimulation.
To get the self-made dildo soft and smooth, wrap it several times with kitchen paper until it reaches your desired diameter. If you want more stability, you can also wrap a roll of plaster around it.
Finally, roll a condom over your customized DIY-dildo and enjoy it to the full.
Try using sex toys hands-free
If you are already incorporating sex toys into your solo play, then try out "unusual applications" with them:
☆ Vibrator without using your hands
You find classic play with a vibrator too boring? Kneel and hold the vibrator with your feet, so it does not slip and you can move up and down on it without using your hands. Instead, you can either support yourself on them or simultaneously touch other parts of your body.
☆ Solo play with a strap-on and a pillow
For this exciting type of solo play, you need a strap-on and a relatively hard pillow. The dildo is simply strapped around the pillow and then your wild ride can begin in many different positions. The missionary or the cowgirl position are very pleasant for example. If you prefer pushing yourself into orgasm heaven from behind, you can also fix the construction to steady objects such as the radiator using tension straps.
☆ Wet games with a suction cup dildo
The bathtub is always a great place for solo sex. Attach a suction cup dildo to the bathtub floor and slowly sit on it. Now let water run into the tub and additionally direct the shower jet at your pleasure centre. Experiment with water pressure and spray settings to find out what feels best to you. By the time the tub is full, you may have come already ...
Tip 4: Spark your imagination with porn
A threesome, gangbang, bondage games – while masturbating, you can think of anything your dirty imagination has to offer. Porn films and erotic radio plays can also be extremely exciting. You don't get turned on by the rather mechanical sex depicted in typical porn movies? There is a large selection of appealing porn for women and couples. The following are the most popular movies according to female JOYclub editors:
Submission of Emma Marx
Hidden in the vast sea of porn, there is a very special pearl: "The Submission of Emma Marx". A successful porn for couples, it may be reminiscent of "Shades of Grey" at first, but it wraps the theme in adequate, atmospheric and erotic pictures. The shy Emma meets the dominant Mr. Frederick – and then the story takes its course.
Schnick Schnack Schnuck
Emmi and Felix are a rather conservative couple in terms of sex and relationships. Through unpredictable entanglements, both come into contact with people who have completely different views about sex and relationships. The German movie Schnick Schnack Schnuck accompanies them on their journey and shows how the couple changes through these encounters.
Cabaret Desire
With four short films, the Swedish film maker Erika Lust reinforces the genre of women's porn in her "Cabaret Desire". Barmaid Sofia falls in love with Alex (male) and Alex (female) and goes on an excessive sexual journey of discovery with both of them. On her 30th birthday, Simone receives a surprising gift in Barcelona. A masked woman burglar seduces her victims on their couches. Sounds too much like feature films? It's fucking sexy too!
Wasteland
Anna and Jacky have been best friends since childhood. After years, they finally see each other again. They want to celebrate the day of their reunion as intensively as possible. At the first bar, Anna already gets to see the wild side of her friend: Jacky is seduced by a guest in the toilet of the bar. Disgusted on the one hand, fascinated on the other, Anna is drawn into a night of sexual tension during which she loses all control over her desires and is carried away into a wasteland of lust.
Tip 5: Use erotic household helpers
You'd love to get licked, but you don't have a lover at hand? You don't have to miss out on all the fun: We show you how a deodorant roller replaces the tongue skills you crave. And that's not the only household item you can repurpose:
Try a roll-on deodorant as a cunnilingus replacement
An empty, clean roll-on deodorant container may make you reach unheard-of pleasure spheres. Not only can it penetrate you, but it can also circle your clitoris in the most heavenly way. Simply roll it over your pleasure hot spots with the desired intensity. The movements of the ball feel almost like a tongue licking you – a drop of lube intensifies the pleasure even more.
Give yourself a buzz with an electric toothbrush
On our JOYclub forum, many women swear by intimate massages with an electric toothbrush. It is not for nothing that they come with interchangeable heads. Important: Use brushes with soft bristles. Start with low pressure or use only the vibrating back. No joke: In some online shops, there are also special vibrator attachments for electric toothbrushes!
Play with a tennis ball, a pillow or your panties
Not every woman likes vibrating objects on her private parts. Are you looking for a change to masturbation with your fingers nonetheless? Besides an electric toothbrush, there are many other household items you could use, for example:
Panties: Place the panties on the pubic area so that they extend from the vulva to the anus. Then slowly pull them back and forth.
Pillow: Can also be used for stimulating friction. Sit on it as in the cowgirl position and move back and forth slowly. Please avoid moving too violently or too fast so that you don't hurt your clit.
Tennis ball: Place a tennis ball on your lady flower and move it in circles with gentle pressure.
Tip 6: Indulge yourself with the shower jet
In the bathtub or shower, there is a simple wonderful masturbation aid: the water jet. Let it run over your clitoris (but never into the vagina, that can be dangerous!). Start with gentle pressure and then intensify if you like.
The bathtub is also a great place to retreat to when the surroundings make it difficult to be alone. Ask for an hour of peace and quiet, take along an alibi book and lock yourself in the bathroom. Make yourself comfortable with a bubble bath and candles and relax with your erotic imagination.
Tip 7: Get excited by a sex date with yourself
Anticipation is almost the best part of excitement: It doesn't always have to be quick-and-dirty solo sex to unwind. Look forward to an erotic evening with yourself only. Leave the stress of everyday life outside the door, switch off your mobile phone and enjoy masturbating extensively.
What a feel-good solo sex date could look like:
Shopping: Go shopping after work or on a weekend. You could buy some delicious red wine, scented candles and a nice bath essence. Or the exciting sex toy that you always wanted to try out?
Erotic ambience: Cosy up at home. Take a long bubble bath while your favourite music quietly plays in the background.
Sexy lingerie: Freshly bathed, you can now put on something pretty for yourself. It just feels heavenly to caress yourself through the thin fabric of sexy lingerie.
Tip 8: Let him watch
A lot of things are much nicer together, aren't they? Many JOYclub members love to masturbate in front of or with their partner. It's a sign of great intimacy within the relationship. Does the thought of being observed by your partner while you're masturbating also appeal to you? Go for it! No man will push you off the couch if you ask him "Do you want to see how I do it to myself?" (Well, maybe except if football's on tv).
"
Do you want to see how I do it to myself?
"
Men find it incredibly exciting to watch women play tender solo games. It can also help him find out how you like it best. Your masturbation show can also be the prelude to delightful foreplay: Invite him to do the same for you, so you can both watch and turn each other on during masturbation.
This way, you will learn how your lover likes it. Another nice idea: Tell each other about your masturbation fantasies. Perhaps they match and you might get stimulating ideas for love-making. Have fun trying it all out!
---
Do you know JOYclub? Become a part of our unique community and live your desires!
At JOYclub, there's a big, vibrant community waiting for you. Our fascinating content will turn your love life upside down. Whether you're male, female, hetero, LGBTQI, single or in a couple – live out your fantasies at JOYclub! We're looking forward to welcoming you!