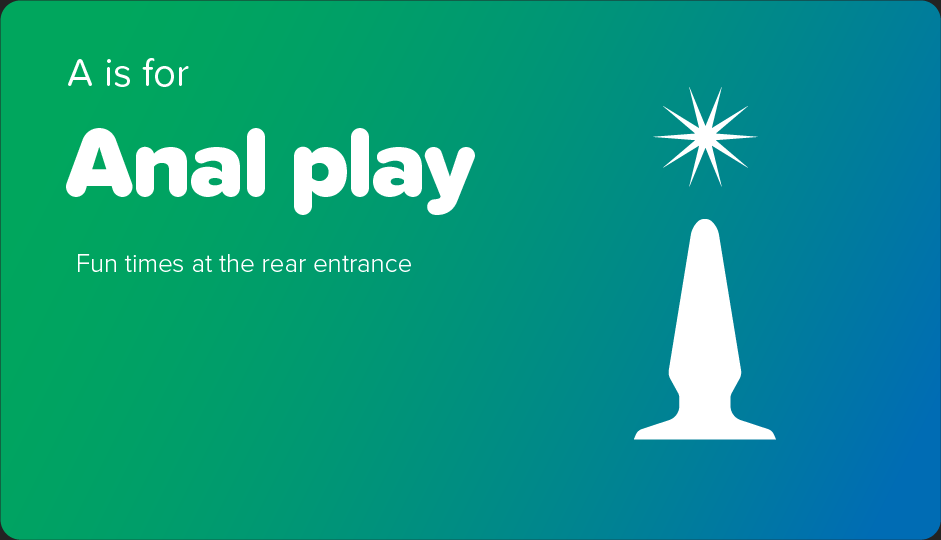 Anal play comes in many forms — such as masturbation, penetration, playing with butt plugs, anal beads, strap-ons, prostate massage, rimming and fisting, to name a few — but some of the biggest keys to pleasure with anal are consent, healthy communication and an active desire to explore, whether you're giving, receiving or both.
Safe anal play
Anal play can be amazing, but check in with yourself first that you want to do it. If you're not going solo, be sure you're exploring anal with a partner or partners who you trust and feel safe with, who will respect any boundaries you put in place, while checking in on their boundaries, too. Make sure you all feel safe, secure and held within each other's intimacy. It's important to learn more about it and consider what it is you're looking for with anal play before diving in. For people with a penis, it can mean the prostate being stimulated, but no matter your gender, there's a whole range of pleasure to unlock through the butt.
About the author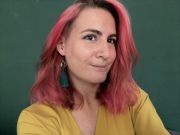 Tamsin Wressell is an award-winning writer, journalist and editor. Based in London, they campaign for sex workers' rights, work as an armband wearer/dungeon monitor for some of London's queer kink parties, and co-run their own private play parties for femme-identifying people.
Follow Tamsin also on
Twitter
Preparing for anal
Whether you're new to anal or not, there should be some warm up — use lube and massage the butt hole with fingers to stimulate all the nerves in this area — it'll help you relax and get in the headspace. Lube is very much your friend here, so it's worth considering what kind of play you're going to explore. Silicone-based and hybrid-based lubes are thicker and last longer but are not suitable for use with condoms or silicone-based toys; while water-based lubes feel more natural and can be used with condoms and toys, but it does also dry out quickly, so you'll need to reapply often.
Start small (your butt needs to get used to these sensations, so you can always build up gradually), communicate consistently and go slow. Be kind to yourself, and know that mess can happen. Douching can give additional peace of mind and confidence, but it's not a necessity.
STIs (as well as other bacteria) can still very much happen with anal sex, so it's advisable to use condoms — and never go between anal and vaginal or oral without washing thoroughly in between.
Anal masturbation
Playing with your butt can be a great chance to experiment, learn what you like and get used to all the sensations available. Take time to play with your butt and consider what you're liking — is it deep penetration? Stretching? Whatever you learn will come in useful to communicate with future partners.
Anal toys
First, make sure the toys you're using are suitable for butt play — they should have an anchor on the outside of the body, like a harness or flared base to make sure it doesn't get lost. Anal toys come with so much variety, but a good place to start is with a butt plug, anal dildo or some anal beads. You can opt for a set of various sizes to start small and gradually build up in size once you're warmed up and feel more comfortable, if you feel like it.
Penetration / Penis-in-ass
"
Anal sex means something different to everyone.
"
If you're good with leaving it at hands, oral or toys, that's entirely valid. If you want to explore penetration with people, that's also valid. If you've played with yourself and toys, this can give some idea of what to expect with penis-in-ass play. While it's similar, the main thing to keep in mind is communication — before, during and after. If something doesn't feel good during, communicate this, try something else and be kind to yourself.
Explore. Connect. Meet. Play.
Explore JOYclub
Do you know JOYclub? Become a part of our unique community and live your desires!
At JOYclub, there's a big, vibrant community waiting for you. Our fascinating content will turn your love life upside down. Whether you're male, female, hetero, LGBTQI, single or in a couple – live out your fantasies at JOYclub! We're looking forward to welcoming you!

Join JOYclub for free
Connect in JOYclub

Meet in JOYclub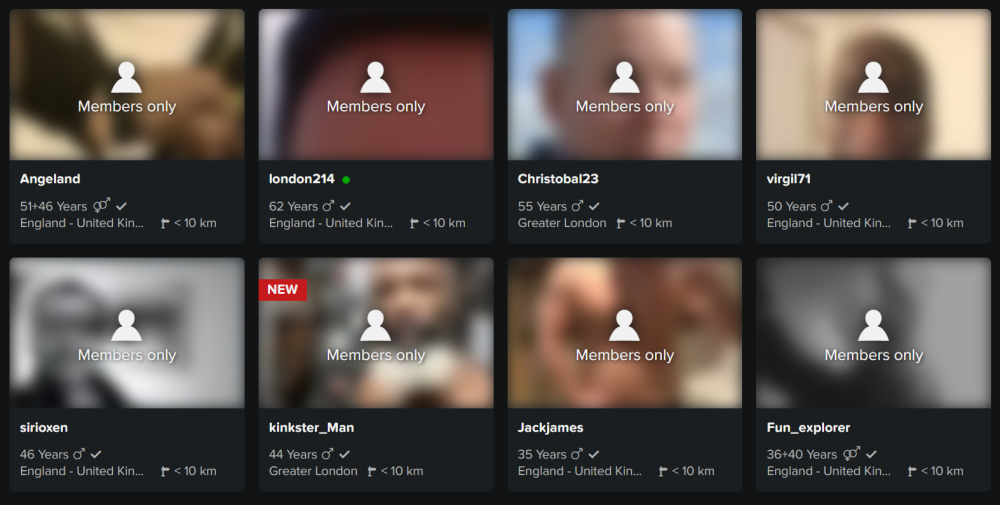 Play in JOYclub