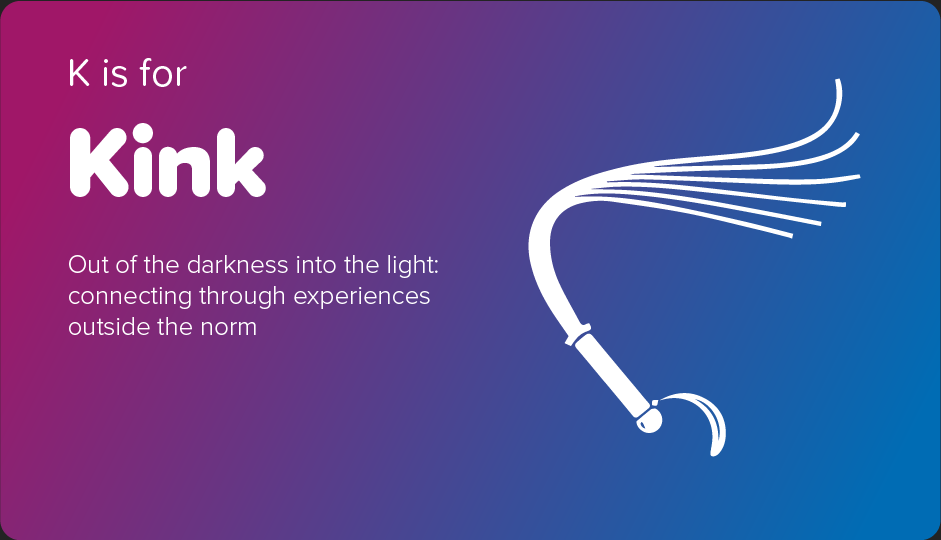 Kinky Q&A with poppyscarlett and Cnr_Aphilia
What is kink, to you?
Poppy: It's release, it's the edge of existence, it's feeling everything at once, it's pleasure and it's pain, it's how I turn myself off and on at the same time, a full system reset. It's an outlet for my creativity, it's a connective experience between me and my partners and the observers who might be so lucky to witness the art, or the mess, or the horrors that we make with our bodies and our minds.
Conor: Kink is a tool for exploring emotions that, under normal circumstances are rarely experienced. My Ideal Kink experience stimulates the mind as much as it does the body. I love the idea that two, or more people, can go on the most rewarding and exciting erotic adventure without having to leave the house.
About the authors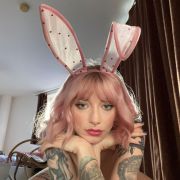 Poppy Scarlett
is the owner of
Self & More
sex toy boutique, a sex educator and a masturbation advocate (aka a proud wanker). An openly polyamorous, kinky and queer woman: Poppy is a professional over-sharer who aims to combat sexual shame and normalise talking about sex and relationships with radical honesty.
You can find more from her on Instagram and YouTube.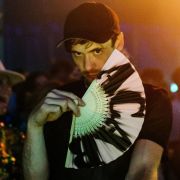 Conor
is head gimp and editor of the
Paraphilia Collective
, a kink focused research group and publication house. He is interested in the emerging discourses in B.D.S.M as it forms a new and more public relationship with contemporary society. His role has allowed him to engage with academics, thinkers and creators within the kink sphere and gain an insight into the most progressive thoughts in the culture of Kink.
You can find more from him on Instagram

When was the first time you were aware of kink?
Poppy: When I was a teenager my stepdad had a Bizarre magazine subscription and as soon as I was alone in the house I would dig the latest issue out from his hiding spot and read each page cover to cover, devouring every single word, before carefully placing it back for fear of being rumbled and losing access to this thing that I was obsessed with. Of course, I couldn't stop looking at the latex-clad models but it was all the niche fetishes I was discovering that kept me up at night reeling with curiosity.

Conor: For the majority of my early years I thought kink was a fictitious endeavour reserved for serial killers and the Addams family. I soon realised that there is a thriving community that play in a safe, sane and consensual way.
Watch our Video about Kink:
What was your gateway kink?
Poppy: I always enjoyed consensual sexual violence and all the usual bedroom escapades that are stereotypically an entry into kink: restraints, rough sex, filthy talk, threesomes. It was when I found the London kink scene and the community within it that my whole world exploded and I started playing out scenes and kinks that I had only dreamed of before.
Conor: When I moved to London in my early 20s I was hell-bent on finding a real-life kinky community. I went online, found a local munch and was introduced to the practice. At this munch, I was greeted by a slightly older gay woman who thought me the fundamentals of consent and the etiquette required by the scene.
Tell us about your kinks
Poppy: They're ever-changing and span pretty much every letter within the BDSM acronym. I'm also an asymmetrical switch, so the things I like doing to other people don't totally align with the things I like to be done to me.

Conor: I've been involved in the Kink scene for almost a decade and explored many avenues. I've found that most of my power-based interests can be incorporated into Shibari. A rope session can be mild and tender or Intense and masochistic.
What kinks do you have or want to explore? Join the discussion about kinks here!
Explore. Connect. Meet. Play.
Explore JOYclub
Do you know JOYclub? Become a part of our unique community and live your desires!
At JOYclub, there's a big, vibrant community waiting for you. Our fascinating content will turn your love life upside down. Whether you're male, female, hetero, LGBTQI, single or in a couple – live out your fantasies at JOYclub! We're looking forward to welcoming you!

Join JOYclub for free
Connect in JOYclub

Meet in JOYclub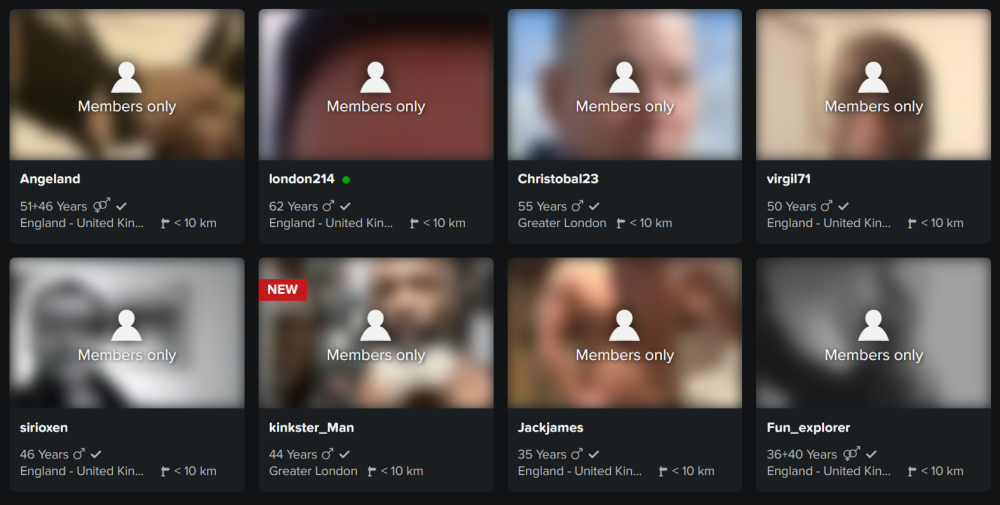 Play in JOYclub
See all Clubs in United Kingdom!